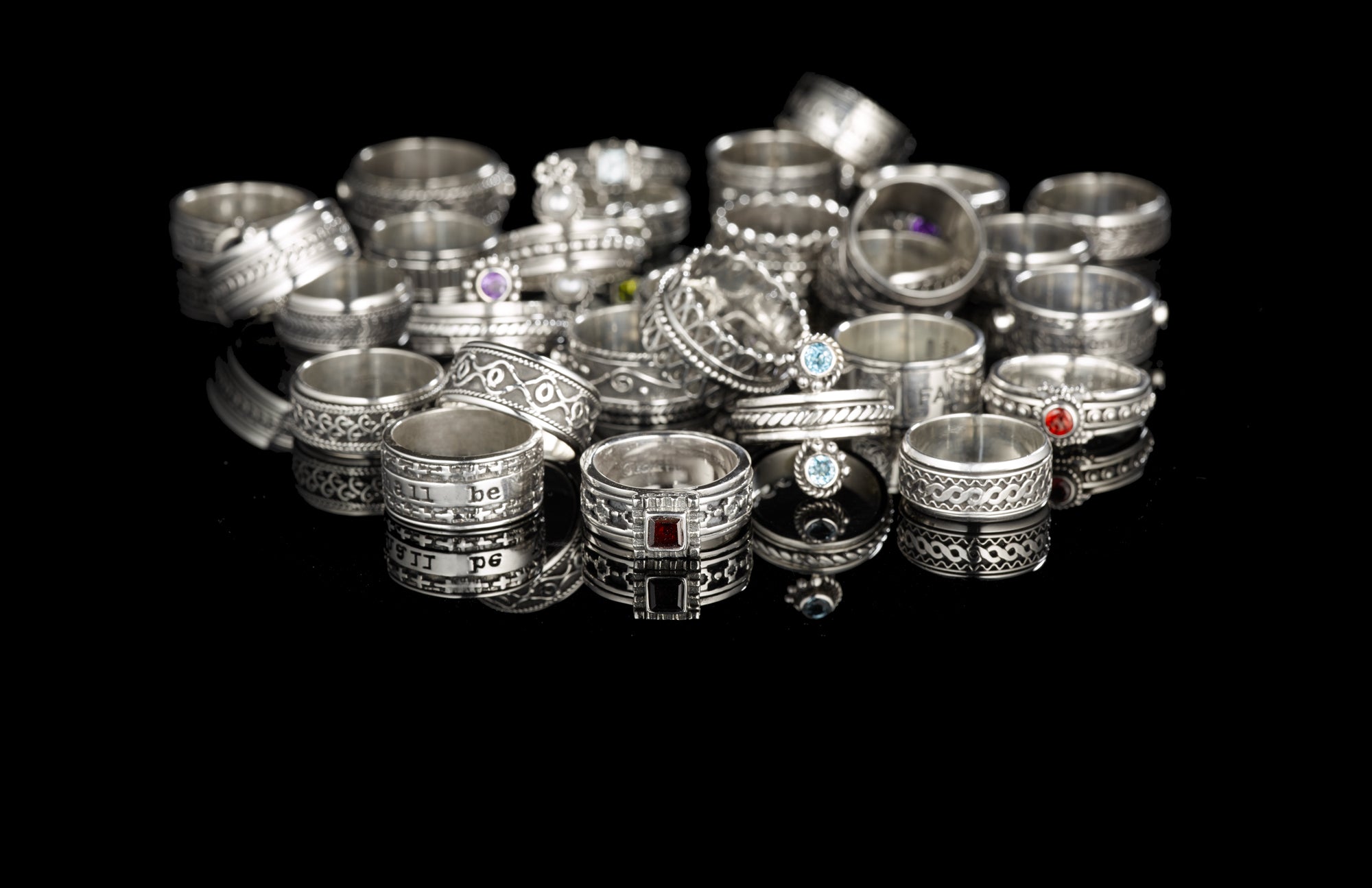 Collection
Spinner Rings
Spinner rings take many names including meditation rings, anxiety rings, worry rings and fidget rings . This spiritual jewelry was derived from the traditional Tibetan Prayer Wheel that was and is still used today to meditate, and to learn how to relieve stress and reduce anxiety.
In 1992, Cynthia Gale was exploring the silver workshops in Yogyakarta, Indonesia when she came across a uniquely interesting ring within a ring. She loved the meditative quality it held as the wearer turned the ring's outer band when worn. Captivated by the ring's distinct contemplative qualities, she began to envision it's use as a meditative device, much like the Tibetan Prayer Wheel.  Cynthia updated and redesigned the ring, adding individual artistic embellishments and metalwork techniques unique to Indonesia.
After experimenting, testing, and countless failed attempts, Cynthia was successful in locating the lone Indonesian workshop that possessed both the metalworking skill and creative patience required to achieve the perfect, original CG spinning ring fit.
It was well worth all the effort involved in developing this one-of-a-kind fit because today, more than twenty five years later, the original CG signature inspirational spinner ring continues to capture the magical and mystical allure of personal reflection, meditation and relaxation.